Bali Spirit Festival 2018
February 20, 2018
To welcome the Bali Spirit Festival 2018, Svarga Loka would like to offer you a free massage when you stay with us during the duration of the festival (direct bookings only).
Experience the 11th annual world's most inspiring celebrations of global community, world music and well-being, taking place on the idyllic islands of Bali from the 2-8 April.
BaliSpirit Festival calls for yoga enthusiasts, dancers, musicians and spirituality seekers from all corners of the globe, joining together to inspire one another and nourish each individuals potential within.
Endless options of activities and celebration during the six days, seven night festival, with a robust yoga schedule from 8am-5pm, dance workshops to awaken your spirit, ecstatic & Bhakti music, and the infamous Healing Huts, featuring renowned healers, offering sessions in a variety of ares such as Cranial Sacral, Reiki, Oneness Blessings, Balinese Traditional Healing, Chakra Balancing, Esalen Massage and Tama-Do Sound Medicine, to name a few.
In addition, healing is layered into most yoga classes and workshops, so be sure to check out some of the Sound Healing Meditation, Yin Yoga and Breathwork classes for a different (but equally amazing!) healing experience.
Experience Bali like never before!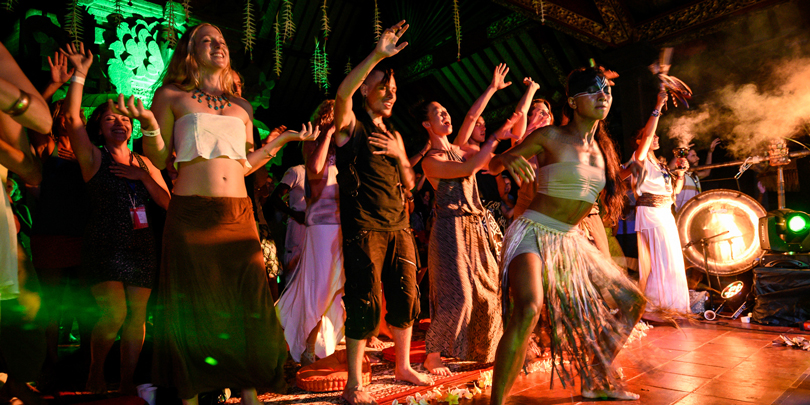 You can find additional information about the BaliSpirit Festival, including the line-up, accommodation packages and more on www.balispiritfestival.com
For direct booking at Svarga Loka: RESERVATIONS